Drag and drop attachments in Beacon
Let the GIF sharing begin! Sending attachments through Beacon's contact form and chat is now only a drag and drop away.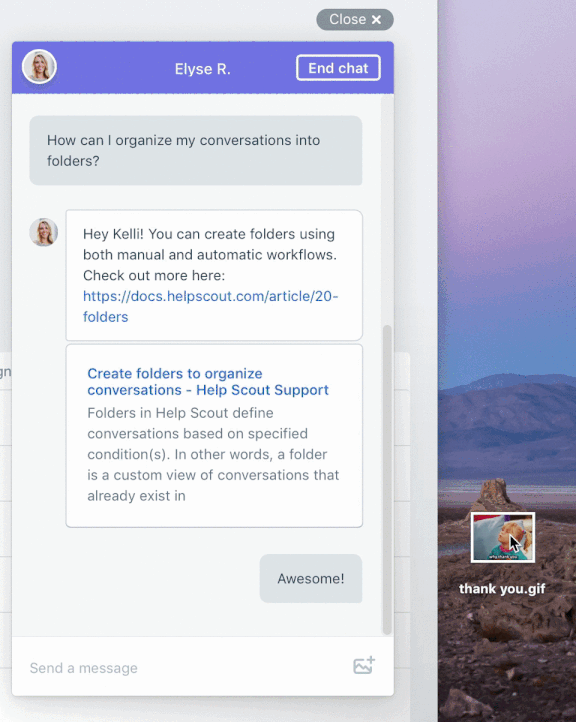 🤩 Emoji support for Beacon identify fields 🦄
We noticed some customers were getting creative with their customer data, adding emojis to Beacon identify fields. We added support for them so your emojis will now be displayed correctly in the Beacon sidebar. 😎
Sending session-specific data
There's a new method on Beacon's JavaScript API block! Introducing the session-data method, which can be used to add session-specific information to a new chat or conversation. Unlike the identify method, session data is not synced with the customer profile and won't be remembered across page refreshes.
The 'To' field is zippy once again
For a while, it was taking far too long for search to find customers in the "To" field when starting a new conversation. We heard you and felt this pain ourselves, so we're excited to say that most results are now delivered in one second or less.